Gone are the days when asset data was locked in a silo. The more you can integrate with existing platforms, and share with other users, the more value you get out of your data. Workflows become streamlined. Users become more efficient. Projects are finished earlier.
Use Power BI for visualizations and analytics
Microsoft Power BI is your weapon of choice when it comes to dashboards and reporting? No problem, all asset data from OT-BASE can be imported and processed easily
Share OT asset data as Excel spreadsheets
Show your team, your boss, the IT department, your contractor or OEM, your regulator what OT assets you have by simply exporting asset data as an XLSX file. Send by email or upload to Sharepoint/Teams.
Share network topology as a Visio diagram
The IT department or your OEM needs a network topology map of your OT systems? Just send it as a VSDX file, maybe with some fancy design tweaks.
Expose your OT asset data in Splunk
Want to process OT asset data in Splunk? No problem with the OT-BASE Technical Add-on for Splunk. Asset data along with vulnerabilities is synched online automatically. Includes pre-built dashboards. Common Information Model (CIM) compatible!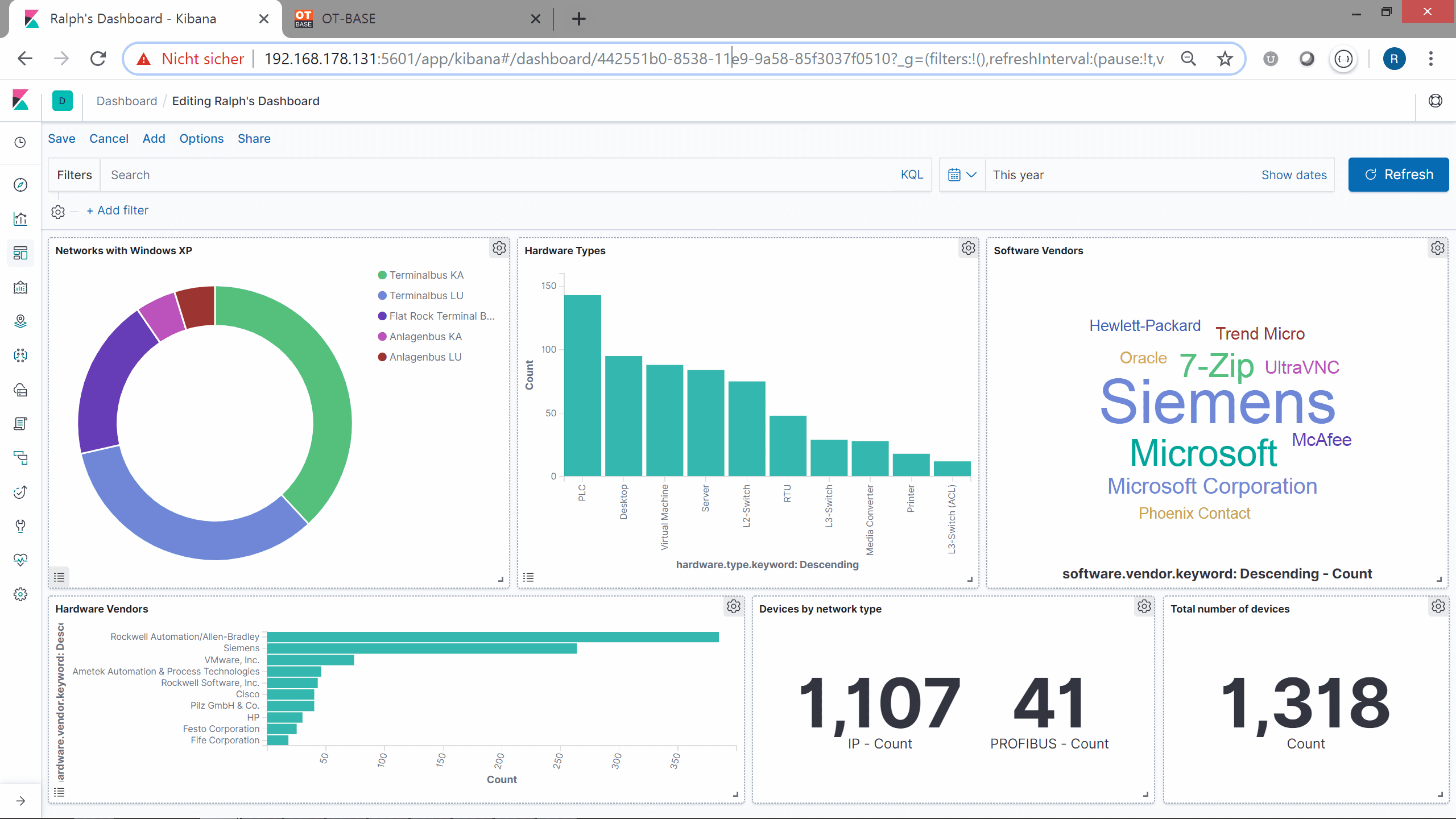 Export your OT asset data to Elasticsearch
How cool would it be if you could use your Elasticsearch stack to analyze OT asset data? No problem with OT-BASE.
Do custom data integrations using a powerful REST API
Pull and push whatever data you want via the standard OT-BASE REST API. If your application or platform supports REST, you will have little difficulty in integrating it with OT-BASE and access the wealth of OT asset data that it hosts.
Build custom applications in Python
The extremely valuable data pool that OT-BASE hosts begs for custom applications. No matter if it's data analytics or proprietary front-ends, building your own applications on top of OT-BASE is made easy by the OT-BASE Python SDK.